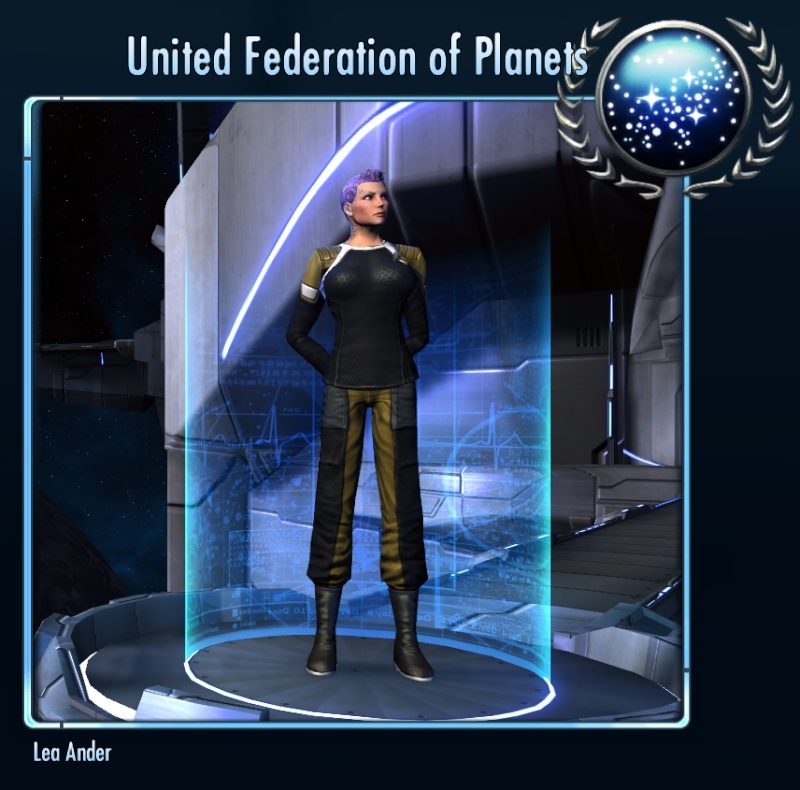 Lea Ander is a female Trill Engineer. I have specialized her fabrication, hull, and sheilds (space and ground) abilities. My current level is Captain [31]. I use the CRM 200 and a plasma rifle.
I play science vessels mostly, so right now I am ricking the Long Range Science Vessell (aka Voyager). I am packing transphasic cluster mines, chroniton torpedoes and tetyron beams and arrays.
I have the 700 Day Veteran award which means me, and anyone on my team, will earn 5% more skill points and boff skill points.
I'm playing around with 36 duty officers (I sucummed to temptation and bought a few of the packs from the store.) I find the new doff system a fun and interesting little minigame.
2 more pics: